Home > Choosing a College > What You'll Need to Apply > Admissions Tests
Admissions Tests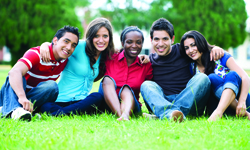 Admissions tests, or college entrance exams, are one of many criteria used by most colleges and universities to make admissions decisions. Some schools accept both the ACT and SAT; others accept only one. Make sure you know which standardized test is required for admission. Your high school counselor can help determine which test to take and when and how to register.
ACT [Test Dates] Tests English, reading, math, and science reasoning skills. Optional writing test.
SAT I [Test Dates] Tests critical reading and math reasoning abilities and writing skills.
How do ACT and SAT scores compare? View the official comparison chart.
Other entrance exams that might be required:
SAT II [Test Dates] Tests knowledge in a specific subject area, often related a specific area of study.
TOEFL [Test Dates] Tests the ability of nonnative speakers of English to understand and use North American English.
Learn more about college preparation and entrance exams.
Related Links