Home > Research, Data & Reports > College Readiness & Participation Data > College Participation Rates > College-Going Activity by High School
College-Going Activity by High School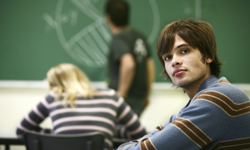 Minnesota postsecondary institutions attended by individual high school graduating classes are available below. Data for each year include spring Minnesota high school graduates attending Minnesota postsecondary institutions the following fall.
Caution should be used in interpreting this data. Approximately 12 percent of new entering college students do not have a high school code associated with their postsecondary enrollment record and 6 percent do not have a year of high school graduation with their college enrollment record. In addition, approximately 25 percent of Minnesota college-going high school graduates attend college out of state and are not shown in the data tables below. Therefore, more high school graduates may be attending college than can be reported in the data below.
Minnesota postsecondary institutions attended by Minnesota high school graduating classes:
Need more school district data?