Home > Research, Data & Reports > Student Enrollment Data > Enrollment at a Glance > FTE or FYE Enrollment
FTE or FYE Enrollment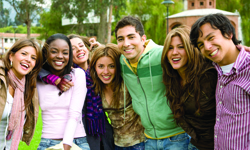 Enrollment data on this web site are based on headcount, or the actual number of students who are in attendance regardless of the number of credits each student is taking. Sometimes it is useful to convert headcount into an enrollment equivalent such as full-time equivalent (FTE). Explained below are definitions of enrollment equivalencies used in Minnesota to describe postsecondary student attendance status other than headcount.
In Minnesota, for purposes of state budgeting, the concept of full-year equivalent (FYE) student has been established as the standard means of reporting enrollments for public postsecondary institutions. Minnesota Statute 135A.031, Subd.4. (b) states:
For all purposes where student enrollment is used for budgeting purposes, student enrollment shall be measured in full-year equivalents and shall include only enrollments in courses that award credit or otherwise satisfy any of the requirements of an academic or vocational program.
Public postsecondary institutions calculate FYE students by dividing total student credit hours by the number of credit hours constituting a full load. Under semesters, a full-time load is 30 credit hours for undergraduate and professional courses and 20 credit hours for graduate courses for the academic year.
FYE Data:
FYE data for the Minnesota State Colleges and Universities (MnSCU). See the current year System Fact Book from the MnSCU publications page.
FYE enrollment data are not collected for private postsecondary institutions since they do not receive direct state appropriations.
Full-time and part-time enrollment
The Office of Higher Education does not collect or calculate FYE enrollment data. It does collect attendance status data on students, or whether they are enrolled full or part-time. A full-time student has an academic course load that is at least 75 percent of the normal full-time load as defined by the institution. A part-time student has an academic course load that is less than 75 percent of the normal full-time load.
Note: The U.S. Department of Education defines a full-time undergraduate as a student who is enrolled for 12 or more semester credits, or 24 or more contact hours a week each term. A full-time graduate student is enrolled for 9 or more semester credits, or involved in thesis or dissertation preparation.