Home > About Us > Requests for Proposals
Requests for Proposals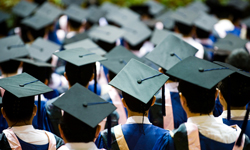 ---
The Minnesota 2015 higher education omnibus bill provided $500,000 for each year of the biennium to support grants to institutions in Minnesota for research into spinal cord injuries and traumatic brain injuries. In consultation with the Spinal Cord and Traumatic Brain Injury Advisory Council, 50 percent of the grant funds will be awarded for research involving spinal cord injuries and 50 percent to research involving traumatic brain injuries. Grants will support research into new and innovative treatments and rehabilitative efforts for the functional improvement of people with spinal cord and traumatic brain injuries. Research topics may include, but are not limited to, pharmaceutical, medical device, brain stimulus, and rehabilitative approaches and techniques.
Eligible grant applicants must be institutions/organizations located in Minnesota. Collaborations are encouraged with Minnesota-based researchers and researchers located outside the state of Minnesota. The maximum total request per grant will be $125,000, and awards will be contingent upon receipt of meritorious grant proposals. The deadline for receipt of proposals is 4:30 p.m. on December 7, 2015.
A listing of Frequently Asked Questions will be posted on Mondays on a weekly basis through November 30, 2015.
For questions about the Minnesota Spinal Cord Injury and Traumatic Brain Injury Research Grant Program, contact Nancy B. Walters, Ph.D., Program Manager at nancy.walters@state.mn.us or (651) 259-3907.