Home > About Us > Requests for Proposals
Requests for Proposals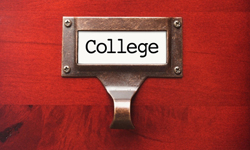 ---
The Minnesota Office of Higher Education is currently accepting proposals for concurrent enrollment course development and program expansion.
The Minnesota 2015 higher education omnibus bill provided $225,000 for each year of the biennium to support grants for development of new concurrent enrollment courses that satisfy the elective standard for career and technical education. In addition, $115,000 was provided for each year of the biennium to support grants to postsecondary institutions currently sponsoring a concurrent enrollment course to expand existing programs. Funds not spent during the first year of the biennium may be carried over to the second year.
Eligible grant applicants are Minnesota postsecondary institutions accredited by the Higher Learning Commission and the National Alliance of Concurrent Enrollment Partnerships. FY 2017 projects will be funded through June 30, 2017. The deadline for receipt of proposals is 4:30 pm on Thursday, October 13, 2016.
A technical assistance session for interested applicants will be held on Tuesday, September 20, 2016 from 10:00 am until noon at the Office of Higher Education. A listing of Frequently Asked Questions about the grant program will be posted on Fridays on a weekly basis through October 7, 2016.
For questions about the Minnesota Concurrent Enrollment Grant Program, contact Nancy B. Walters, Ph.D., Program Manager at nancy.walters@state.mn.us or (651) 259-3907.
Please Note: