Home > About Us > Requests for Proposals
Requests for Proposals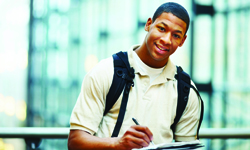 ---
Deadline date for submitting applications is 4:00pm, Thursday, August 25, 2016.
OHE hosted a webinar for prospective applicants on Thursday, July 28, 2016, 1:00pm.
The Statewide Longitudinal Education Data System (SLEDS) has rapidly become the go-to data source for many stakeholders in Minnesota. SLEDS now has the opportunity to develop a network of regional organizations who will put the SLEDS data to use. The addition of Regional Technical Assistance and Data Use Network will inform and improve education programming, policies, and data use tools.
The Minnesota Office of Higher Education and SLEDS seeks education and workforce partners to build the Regional Technical Assistance and Data Use Network. Each awarded organization will support increased use of SLEDS data, improve stakeholders' SLEDS data literacy, and conduct valued-added research and analysis for their designated region within Minnesota. As a group, the six awarded organizations (one per economic development region) will form the Regional Technical Assistance and Data Use Network who will provide training and support for regional and local SLEDS users beginning in fall 2016.
Organizations may apply for grants up to $50,000 annually per eligible planning area and grants may be renewed for up to two additional years. Eligible planning areas include Northeast Minnesota, Central Minnesota, 7 County Metro, and Southeast Minnesota. More information about the planning areas.
Proposed projects may include, but are not limited to:
Train regional, local and partnering organization staff on how to use SLEDS data and related information for decision making
Initiate and coordinate local SLEDS data analysis activities in partnership with the state, schools, districts, colleges and communities, including providing tools and expertise necessary for planning and program evaluation
Oversee special regional studies and projects related to SLEDS, including college and career planning
Prospective applicants with questions regarding this request for application may contact OHE SLEDS Coordinator, Meredith Fergus, via email at:
Meredith Fergus
SLEDS Coordinator
Minnesota Office of Higher Education
651-259-3963
meredith.fergus@state.mn.us
Please Note: