Home > Contact Us > Advisory Groups
Advisory Groups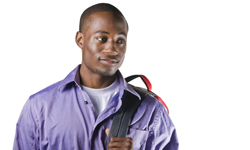 The Office of Higher Educations has two standing advisory groups and convenes other groups of stakeholders to address issues as the need arises.
The Higher Education Advisory Council includes the heads of education organizations in Minnesota including the Minnesota Career College Association, the Minnesota Department of Education, the Minnesota Private College Council, the Minnesota State Colleges and Universities, and the University of Minnesota.

The Student Advisory Council provides the office with student perspectives on statewide higher education issues and policies including financial aid.
Higher Education Advisory Council members
Eric Kaler
President
University of Minnesota
Larry Pogemiller
Director
Office of Higher Education
Jeanne Herrmann
Executive Board Member
Minnesota Career College Association
Paul Cerkvenik
President & CEO
Minnesota Private College Council
Steven Rosenstone
Chancellor
Minnesota State Colleges and Universities
Brenda Casselius
Commissioner
Minnesota Department of Education
Student Advisory Council members
University of Minnesota:
Adam Matula
Chair, Student Senate
University of Minnesota, Twin Cities
(920) 540-2231
Matu0081@umn.edu
State Universities:
Moriah Miles
Chair
555 Park Street, Suite 420
Minnesota State University Student Association
statechair@msusa.org
Technical and Community Colleges:
Steve Sabin
President
Minnesota State College Student Association
(952) 215-1935 | (651) 203-9460
pres@mscsa.org
Shannon Glenn
Vice President
Minnesota State College Student Association
Office: (651) 203-9459
Cell: (763) 213-2834
vice@mscsa.org
Private Colleges:
Representative to be Determined
Private Proprietary Schools:
Jennifer Kromrey
(763) 795-4720 (4729)
jennifer.kromrey@rasmussen.edu