Home > High School & Campus Resources > Ordering Materials for Your Students
Ordering Materials for Your Students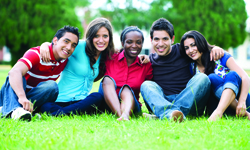 The following materials may be ordered in bulk at no cost by Minnesota schools and organizations; some restrictions may apply and items are available on a first-come, first-served basis. If you have problems logging in, please e-mail us at materials.ohe@state.mn.us.
We are unable to provide materials in bulk to schools or organizations outside of Minnesota, but single copies can be requested or downloaded.
PLEASE NOTE: U.S. Department of Education publications can be ordered online at www.fsapubs.gov.
You also can download PDFs of the items listed below.
Choosing a College: Minnesota College Guide (97 pages)
Profiles more than 75 two- and four-year degree-granting Minnesota colleges and universities and features a program grid to help students identify programs that interest them.

Financial Aid Basics (12-page brochure)
Condensed version of "Paying for College" and an excellent introduction to financial aid.

Minnesota College Savings Plan (brochure)
Explains Minnesota's own state-sponsored 529 college savings plan.

SELF Loan: A Minnesota Student Loan Program (brochure)
Describes the SELF Loan program, a non-need-based Minnesota loan program that helps students and parents who need assistance in paying for education beyond high school.
Additional Student & Parent Materials
The Office of Higher Education also provides a variety of web-only materials (mostly in PDF format) that may be of use to the families you serve.
Handouts
Checklists
Worksheets
Posters
Online Resources