Home > Choosing a College > What You'll Need to Apply > Interview Tips
Interview Tips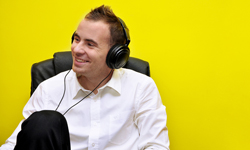 Admissions interviews probably aren't high on your list of fun, but you can ace it by being yourself—at your best. So remember the following:
Dress your best.
Act normal, be yourself.
Answer all questions truthfully, and to the best of your ability.
Have answers prepared for your proudest accomplishment, a difficult situation that you handled well, and why your favorite teacher is your favorite teacher.
Ask questions of the people who are interviewing, think of some before hand, like "Would you send your child to this college?" or "What can I expect from professors here if I need help?"
Let them know why you want to attend the school.
Let them know what's so great about you. Why should they admit you?
Plus, don't feel obligated to answer questions about the other schools you're considering.