Initiatives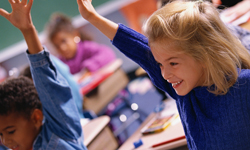 The Office of Higher Education periodically takes on new projects assigned by the Governor, the Legislature or through the agency's own initiative as needs are identified.
e-Transcript Initiative: Facilitates the electronic transfer of high school transcripts to colleges and universities throughout the state and nationwide.

Minnesota P-20 Statewide Longitudinal Educational Data System: The Minnesota Office of Higher Education is a key partner in developing a P-20 student data system for Minnesota to provide educators and policymakers with more comprehensive data about student experiences and performance.

Teacher Education Report: The Minnesota Legislature asked the Office of Higher Education and the Minnesota Department of Education to conduct a study on teacher education in Minnesota.
More Information