Home > Research, Data & Reports > Research Reports > Minnesota Achieve Scholarship Program Evaluation
Minnesota Achieve Scholarship Program Evaluation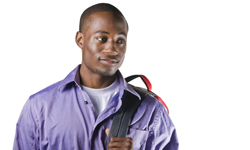 The Minnesota Achieve Scholarship program provides a financial incentive for high school students to take rigorous courses to better prepare them for success in postsecondary education.
Minnesota Statute 136A.127 requires the Minnesota Office of Higher Education to provide an evaluation report on the program by January 15 of each odd numbered year. This report must include:
Demographics of individuals participating in the program;
Grades scholarship recipients received for courses in the qualifying program;
Number of scholarship recipients who persisted at a postsecondary institution for a second year;
High schools attended by the program participants;
Postsecondary institutions attended by the program participants;
Academic performance of the students after enrolling in a postsecondary institution; and
Other information as identified by the director.
Minnesota Achieve Scholarship Program Evaluation 2009 [24 pgs; release date: January 2009]