Home > Preparing for College > Prepare at School > Earn College Credit in High School
Earn College Credit in High School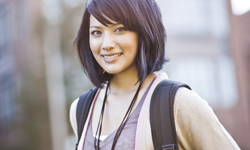 There are a number of ways high school students can earn college credit while in high school. Some high school students enter their first year of college with enough credits to be college sophomores. Most of these programs are entirely free to the student.
Not all programs are available at all schools. Some programs also require a certain academic standing to participate. Check with your school counselor.
Check out our Dual Enrollment Infographic!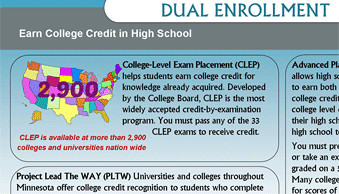 More Information