Home > School Licensure & Registration > Private Career School Licensure
Private Career School Licensure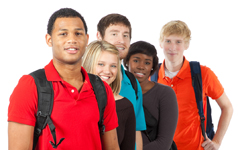 Most private schools and training firms that offer occupational programs below the associate degree level in Minnesota must be licensed by the Office of Higher Education. Licensed schools and training firms can be a good educational choice for Minnesota students.
Licensure requires:
certificates or diplomas that meet state standards
student records that are protected and accessible to former students (Locations of closed schools' records.)
a statutory refund policy
sufficient finances
an appropriate faculty and
accurate and useful information about programs, tuition and fees, admissions, evaluation, dismissal and refunds.
Schools and training firms should review the statute and rules to determine whether they come under this statute or meet one of the listed exemptions:
Rules & Statutes
Applications
The Application Packets contain instructions for submitting information to obtain a license:
Complaints that licensed schools are not complying with state standards will be investigated by the Office of Higher Education.
More Information
Related Pages
Related Links