Home > High School & Campus Resources > Shared Library Resources > MnLINK
MnLINK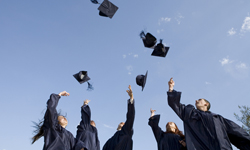 The Minnesota Library Information Network (MnLINK) is a statewide virtual library that electronically links the online catalogs of Minnesota libraries. Funded since 1997, MnLINK provides an online Gateway to search for and request materials from Minnesota libraries' Collections. Legislative funding also supported the implementation of integrated library systems of the University of Minnesota and the MnSCU system (MnPALS).
MnLINK Gateway
Through the MnLINK Gateway libraries, Minnesotans have access to electronic resources including online catalogs from over 20 Minnesota library systems and the Electronic Library for Minnesota (ELM). ELM includes a wide variety of subscription databases made available through legislative appropriations and statewide contracts. Users may also search and view images from the Minnesota Reflections collection through the MnLINK Gateway.
MnLINK participating libraries have agreed to share their resources with Minnesotans. These libraries include the Minnesota State Colleges and Universities (MnPALS), the University of Minnesota, Minnesota's public library systems, public libraries, state government, private colleges, K-12 schools, and special libraries. By using their library card barcode number Minnesotans can:
Access the MnLINK Gateway from their library, home or office.
Search multiple libraries and databases at once.
Request materials for delivery.
Search the Electronic Library for Minnesota (ELM) to view and download articles.
Replacement of Integrated Library Systems (ILS)
A Request for Proposal was initiated by the Office of Higher Education for an integrated library system to replace the aging automation systems of the University of Minnesota campus libraries and MnPALS, which is administered by MnSCU. ExLibris-USA, Inc. was awarded the contract for delivery of the ALEPH library system. Both the University and MnSCU have funded additional functionality for the systems, further increasing the efficiencies of library operations, expanding services to their students, faculty, and staff, and enhancing the resource sharing services offered through the MnLINK Gateway.