LSS Expands Student Loan Debt Counseling Services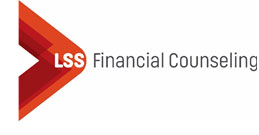 (April 7, 2020) — Minnesota college graduates carry the ninth highest average student loan debt nationwide, at $32,317 per student. For student loan borrowers, including those who have lost jobs or had work hours reduced recently, LSS Financial Counseling can help. The longtime, nonprofit financial counseling provider received a new grant from the Minnesota Office of Higher Education to expand repayment counseling for students who are worried about repaying their student loans.  
"This new grant is timely and much-needed," said Becky Pakarinen, senior director of LSS Financial Counseling. "We want to give student borrowers the very best advice we can for repaying their loans and taking advantage of programs available to help ease the burden."
"Even though many student loans payments are currently being waived due to the COVID-19 pandemic, those payments will resume sometime in the coming months," said Commissioner Dennis Olson, Minnesota Office of Higher Education.  "This is a good time for borrowers to use this free service to find the best, most affordable options for managing their student debt."
LSS Financial Counseling can offer support and years of experience with federal, state and private student loan debt. There is no cost for the service.
Certified financial counselors work with student borrowers and their families to help them understand their options and create an action plan for their unique situations that include:
Exploring state/federal loan programs and repayment options.
Finding ways to bring loans into good standing.
Creating a realistic budget to cover monthly expenses.
Getting assistance to contact servicers and lenders.
Learning how to avoid default and the problems it creates.
LSS Financial Counseling support all Minnesotans in finding solutions to their challenges with student loan debt. Phone appointments only are currently available. To set up an appointment with an LSS financial counselor, please call 888.577.2277. Or, learn more by visiting lssmn.org/studentdebt.  
Lutheran Social Service of Minnesota began in 1865 when a Lutheran pastor and his congregation opened an orphanage for children near Red Wing in southeastern Minnesota. Today, with 2,400 employees and 10,000 volunteers, Lutheran Social Service helps one in 65 Minnesotans through services that inspire hope, change lives and build community. Statewide, the organization seeks to foster safe and supportive homes for children, restore health and wellness in families, empower people with disabilities to live the lives they imagine, and promote health, independence and quality of life for older adults. For comprehensive information about the work of Lutheran Social Service of Minnesota, visit www.lssmn.org.
CONTACT:   
Becky Pakarinen, LSS Financial Counseling
becky.pakarinen@lssmn.org, 218.316.3955

Jackie Nelson, LSS Communications Office
jackie.nelson@lssmn.org, 651.324.5350