Home > About Us > Job Openings
Job Openings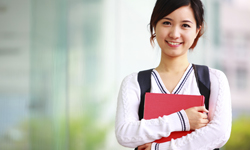 The Minnesota Office of Higher Education, a state agency, is seeking two individuals to serve as Education Liaisons for the 2016-2017 school year with its Get Ready/GEAR UP program, targeting underrepresented students. The program seeks to prepare students for post-secondary enrollment and completion. The program is funded primarily through a federal GEAR UP (Gaining Early Awareness and Readiness for Undergraduate Programs) grant. Get Ready/GEAR UP positions are contingent upon continued federal funding.
Get Ready Education Liaison will provide the following direct services to students in grades 6-12 in in the Twin Cities metro area. Services provided by Get Ready/GEAR UP Education Liaison include, but are not limited to: providing Get Ready content based workshops in classrooms, working with individual students and small groups, mentoring, academic skill building, family engagement services and activities, career exploration, postsecondary field trips or postsecondary exploration activities, non-cognitive skill building, facilitating summer learning opportunities.
Minimum Qualifications: Baccalaureate degree in a relevant field of study such as Education, Math, Science, English, Sociology; two (2) years of classroom experience; demonstrated experience delivering curriculum, lessons/content specific presentations to diverse populations. Experience working with middle school students is preferred.
Knowledge of academic support and age-appropriate career exploration techniques.
Experience developing and delivering curriculum.
Strong verbal and written communication skills.
Ability to work collaboratively in teams and also independently. Strong self-motivation, excellent organizational skills, and a positive attitude.
Knowledge of higher education issues and challenges, particularly for students and families with little or no experience with postsecondary education.
Must be able to work weekend and evening hours periodically.
Must be willing and able to transport small groups of students in agency vans. This requires a Class D Driver's License which is a basic driver's license.
Must agree to a background check which would need to be passed prior to any job offer.
Applicant finalists will be required to provide 3 professional references who can speak to the individual's professional qualifications for this position, and provide written documentation of his/her educational degree(s). A successful candidate must pass an authorized background check.
Preferred Qualifications:
Experience working with middle school students
Fluent bilingual skills
Individuals holding a MN teaching license
Work Shift: Varies. Day shift, after school, periodic evenings; must have some flexibility to accommodate program services.
Salary: This is an entry level professional position and starting salary range is $41,530 per year/$19.89 per hour plus an excellent benefits package. To learn more about state benefits, visit https://mn.gov/mmb/careers/why-work-for-us/benefits/.
Selection Process:
RECENTLY SEPARTED VETERANS (RSV): Effective July 1, 2009, legislation provides that the top five RSV applicants who apply and meet the qualifications for a vacancy shall be granted an interview. To qualify, you must meet the following: 1) have separated under honorable conditions from any branch of the armed forces of the United States; 2) have served on active duty for 181 consecutive days or more for the full period or for the full period ordered to active duty or have separated by reason of disability incurred while serving on active duty; 3) be a United States citizen or resident alien; and 4) have served in active military service at any time on or after September 11, 2001, as shown on your DD-214 form. To be considered under this legislation, you must: 1) meet all Minimum Qualifications identified in this posting; 2) meet all of the above RSV criteria; and 3) submit a copy of your DD-214 form by the closing date to: lynne.richard@state.mn.us. Failure to submit your DD-214 will affect your consideration for an interview under this legislation.
CERTAIN DISABLED VETERANS: Effective August 1, 2012, legislation provides state agencies with the option to appoint certain disabled veterans on a noncompetitive basis if you: 1) meet services requirements and have a verified service-connected disability rating of at least 30%; 2) provide qualifying documentation verifying the disability; and 3) meet all Minimum Qualifications identified in this posting. To be considered under this selection process, you must submit all documentation by the closing date to: lynne.richard@state.mn.us.
How to Apply: This unclassified vacancy is open to all qualified job seekers. If you are interested in being considered for this position, please go to https://mn.gov/mmb/careers/ to submit your resume to job opening ID 7843. In addition to your resume, you will also need to provide a cover letter explaining the reasons you are interested in the position and why you feel your background and experience is relevant to the responsibilities of this position.
Please note: You must use https://mn.gov/mmb/careers/ to submit your resume. Additional information can be submitted directly to:
Contact: Lynne Richárd, Human Resources
Fax #: 651.642.0675
Email: lynne.richard@state.mn.us
Or write to:
Minnesota Office of Higher Education
1450 Energy Park Drive, Suite 350
St. Paul, MN 55108-5227
If you fail to submit the required documents as specified above, your application will not be considered.
Application deadline date: To qualify for consideration, applications must be received by 11:59 p.m. on Wednesday, September 14, 2016. Must apply on the following state career website: https://mn.gov/mmb/careers/. Review of applications will begin immediately upon receipt and anticipated start date is early-October.
Review of applications is ongoing and interviews will be scheduled as appropriate. Candidate finalists will be asked to supply contact information for three (3) references who can speak to the candidate's qualifications and professional accomplishments. In addition, finalist must pass authorized background checks and provide written documentation of academic credentials. Candidates will be responsible for interview-related expenses.
What to Expect Next: After the closing date, applications will be reviewed and interviews scheduled.
AFFIRMATIVE ACTION/EQUAL OPPORTUNITY EMPLOYER
More Information: Applying for State Jobs
For all applicants: The career website is best viewed using Internet Explorer 9 or 11.
For external applicants: To view the job posting below, go to the state careers website at www.mn.gov/careers, then enter the Job ID number in Keywords search box at the top.
For state employees: To view the job posting, sign in to Self Service, then click the Careers link and enter the Job ID in Keywords search box at the top.
Employee/Applicant Request for Americans with Disabilities Act (ADA) Reasonable Accommodation Form