Home > About Us > Job Openings
Job Openings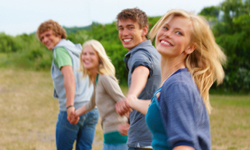 Manager, Registration/License
Job Title: OHE Manager 1 (L-2)
Working Title: Manager, Registration/License
Agency: Minnesota Office of Higher Education
Location: Saint Paul, MN
Closing date: 07/31/2015
The Minnesota Office of Higher Education is seeking a Manager, Registration/License.
How to Apply: This unclassified vacancy is open to all qualified job seekers. If you are interested in being considered for this position, please submit your resume for this job using the online Resume Builder. You may copy and paste your existing resume or let the software create a resume for you. After you've completed your online resume, apply directly to this job posting (15MOHE000003) by checking the "Apply for This Job" box and then click the "Apply to Selected Jobs" box at the bottom of the posting. In addition to your resume, you will also need to provide a cover letter explaining the reasons you are interested in the position and why you feel your background and experience is relevant to the responsibilities of this position.
More Information About This Job
See more information about the State's selection process.
AFFIRMATIVE ACTION/EQUAL OPPORTUNITY EMPLOYER
More Information