Home > About Us > Job Openings
Job Openings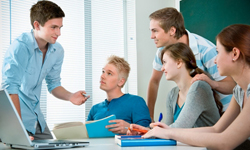 Account Clerk Senior
The Minnesota Office of Higher Education has posted a new employment opportunity for an Account Clerk Senior position on the state career's website at: statejobs.doer.state.mn.us/JobPosting/View?_posting=14MOHE000006
Selection Process: The selection process is a resume-based, skill-matching process. Resumes of all applicants to this posting will be evaluated against the Minimum Qualifications stated above. If your skills match the required skills for this position, the department may contact you. NOTE: Applicants invited to interview for this position will participate in skill assessments of proofreading and EXCEL spreadsheet/computer user skills.
How to Apply: Most State selection processes utilize a resume-based screening process. You will be contacted by agency staff if your background best matches the selection criteria on this job posting. To apply for this position, click the APPLY box found at the bottom of this job announcement.
Application deadline date: To qualify for consideration, applications must be received by August 5, 2014.
See more information about the State's selection process.
AFFIRMATIVE ACTION/EQUAL OPPORTUNITY EMPLOYER
More Information