Home > Research, Data & Reports > Financial Aid Data & Trends > Minnesota Financial Aid Programs > State Grant Data
State Grant Data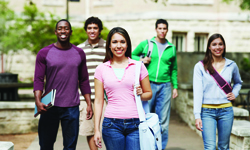 Minnesota's need-based grant program for undergraduates
The Minnesota State Grant Program is the state's largest financial aid program providing need-based grant assistance to Minnesota undergraduates. In fiscal year 2013 (academic year 2012-2013) the Minnesota State Grant Program awarded $161 million to 99,440 grant recipients.
The latest annual program statistics are available in the End-of-Year report.
For historical statistics on the total State Grant and Pell Grant awards to Minnesota undergraduates, see the following table.
The Minnesota State Grant Program Parameters table lists the variables used in calculating Minnesota State Grants for each fiscal year from 1984 through the present.
Average Combined Federal Pell and Minnesota State Grant Award Received by State Grant Recipients, Fiscal Year 2013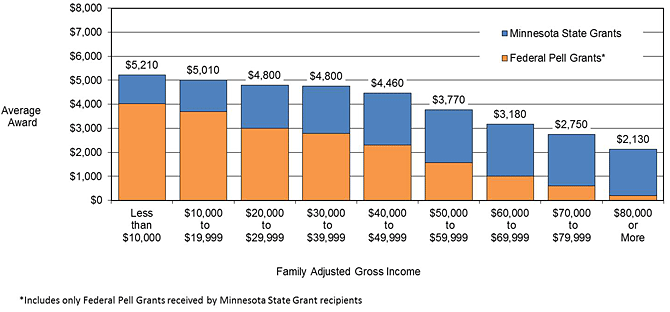 Reports
More Information
Related Pages