Home > Research, Data & Reports > Financial Aid Data & Trends > Minnesota Financial Aid Programs > State Work Study Data
State Work Study Data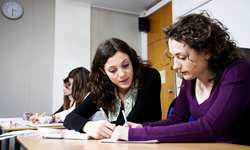 A Minnesota funded financial aid program for undergraduates
This state-funded program assists students in paying for their education by providing opportunities to work on- and off-campus.
In 2015, about 10,828 students earned $21 million in work study jobs.
The entire State Work Study appropriation for Fiscal Year 2003 was transferred to the Minnesota State Grant Program. Therefore, no State Work Study reports exist for the 2002-2003 academic year.
Minnesota State Work Study Allocations and Spending
More Information
Related Pages