Home > Preparing for College > Succeed as an Adult Student > Credit for Prior Learning
Credit for Prior Learning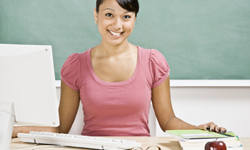 Just because you may not have a college degree doesn't mean that you're without knowledge. Adult students often have a wealth of information that they've picked up through occasional classes at the local community college, on-the-job training or general life experiences. When you're considering different schools or programs, be sure to see if you can get credit for:
Prior Postsecondary Course Credits
Request a transcript of grades from the school(s) where you earned them, and find out if the new school will accept any of the credits in transfer. School catalogs and counselors in the admissions office can provide this information. The college you hope to attend will send you a written transfer credit evaluation form, indicating the specific courses that will transfer. Information is also available from Minnesota Transfer, a statewide guide on transferring prior credits.
Prior Learning Experiences
Many colleges award credit to adult students through the College Board's College-Level Examination Program (CLEP) or the Excelsior College Examinations. You can find more information about these programs from the college catalogs.
Prior Life Experiences
Some colleges will award credit for your accomplishments. You may need to submit a portfolio showing your experience and demonstrating your mastery of the subject.
Related Pages
Related Links