Home > Research, Data & Reports > Student Enrollment Data > Student Demographics > Gender
Gender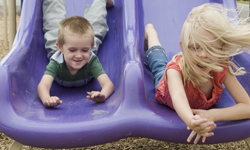 Enrollment statistics at a glance
Women continue to constitute a majority of students attending postsecondary education as they have since 1982.
More Women are Enrolled then Men in Minnesota at All Levels of Postsecondary Education, Fall 2012
Certificates/Diploma includes all non-degree awards below the bachelor's degree level.
Doctorate includes both research doctor's degrees (Ph.D., E.D., etc.) and professional degrees (J.D., M.D., etc.).
Enrollment by Gender, Fall 2012
Undergraduate
Graduate*
Total
Women
190,023
56%
78,925
70%
268,948
60%
Men
146,466
44%
34,037
30%
180,503
40%
Total
336,489
100%
112,962
100%
449,451
100%
There were 3,656 students whose gender was not reported.
*Graduate enrollments include students enrolled in Capella and Walden Universities which offer only online programs and report their nationwide enrollment. Most of their students are enrolled from out of state. There were 52,488 women and 15,639 men enrolled in graduate programs at those two universities.
Enrollment Trends by Gender in Minnesota, 2003-2012
Enrollment in Minnesota Postsecondary Institutions by Single Years of Age, Student Level, Gender (tab-delimited text file)
More Information
Related Pages