Home > Research, Data & Reports > Student Enrollment Data > Student Demographics > Gender
Gender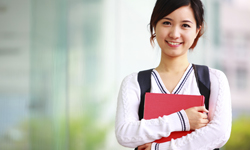 Enrollment statistics at a glance
Women continue to constitute a majority of students attending postsecondary education as they have since 1982.
Enrollment by Gender, Fall 2011
Undergraduate
Graduate*
Total
Women
192,527
57%
78,889
70%
271,416
60%
Men
147,697
43%
34,271
30%
181,968
40%
Total
340,224
100%
113,160
100%
453,384
100%
There were 3,881 students who did not report gender.
*Graduate enrollments include students enrolled in Capella and Walden Universities which offer only online programs and report their nationwide enrollment. Most of their students are enrolled from out of state. There were 52,383 women and 15,521 men enrolled in graduate programs at those two universities.
Enrollment by Gender in Minnesota Postsecondary Institutions Fall 2002 to Fall 2011
Women outnumber men at all enrollment levels, Fall 2011
Certificates/Diploma includes all non-degree awards below the bachelor's degree level.
Doctorate includes both research doctor's degrees (Ph.D., E.D., etc.) and professional degrees (J.D., M.D., etc.).
Source: Minnesota Office of Higher Education
Enrollment in Minnesota Postsecondary Institutions by Single Years of Age, Student Level, Gender (tab-delimited text file)
More Information:
Related Pages