Home > Research, Data & Reports > Student Enrollment Data > Student Demographics > Residence
Residence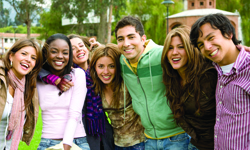 Enrollment statistics at a glance
Minnesota residents comprised 85 percent of undergraduate enrollments in fall 2012. During the past ten years, while the number of undergraduates enrolled changes from year to year, the percentage of undergraduates who are Minnesota residents has remained the same.
Undergraduates Enrolled in Minnesota by Residence and Type of Institution Attended, Fall 2012
Private Colleges Online are Capella and Walden University. These institutions have corporate offices in Minnesota and report their nationwide enrollment.
Source: Minnesota Office of Higher Education
Residence of All Students Enrolled in Minnesota, Fall 2012
Undergraduate
Graduate
Total
Minnesota Residents
269,346
81%
31,872
28%
301,218
67%
Nonresidents*
64,602
19%
80,763
72%
145,365
33%
Total
333,948
100%
112,635
100%
446,583
100%
There were 6,524 students whose residence was not reported.
*83,432 nonresident students (15,944 undergraduate and 67,488 graduate) were enrolled at Capella and Walden Universities; two online institutions reporting their national enrollments. Only 2,195 students (692 undergraduate and 1,503 graduate) were Minnesota residents.
What States Do New Freshmen Come From?
In fall 2012, there were 10,685 non-Minnesota resident new-entering freshmen attending Minnesota postsecondary institutions; 32 percent were from Wisconsin.
Source: Minnesota Office of Higher Education
Where do Minnesota freshmen attend colleges out of state?
Trends in Undergraduate Enrollment in Minnesota by Residence, Fall 2003 to 2012
Does not include Capella and Walden undergraduate students. These institutions are online only and report their nationwide enrollment.
Source: Minnesota Office of Higher Education
Enrollment in Minnesota Postsecondary Institutions by Residency, Student Level (tab-delimited text file)
More Information
Related Pages