Home > Outreach > Competitive Grant Programs
Competitive Grant Programs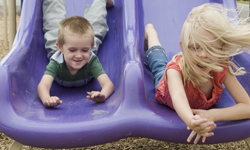 The Office of Higher Education administers several state and federal programs with statewide impacts:
Intervention for College Attendance Grants encourage and support efforts by postsecondary institutions and community agencies to enhance and/or expand pre-college awareness or intervention programs for low-income students.

Improving Teacher Quality State Grants support and help shape state and local activities that aim to improve teacher quality and increase the number of highly qualified teachers and principals.

Student Loan Counseling Grant
The Minnesota Office of Higher Education (State) requests applications for a grant to provide individual in-person student loan counseling to current Minnesota residents who obtained their student loans while attending a Minnesota postsecondary institution and are experiencing financial difficulties repaying their student loans. Specifically, the program's purpose is to help Minnesota borrowers who are 30 to 60 days delinquent on their student loans to: understand their loan and repayment options, manage loan repayment, and develop a workable budget based on the borrower's full financial situation regarding income, expenses, and other debt. The total grant amount is $300,000, which is split evenly over two fiscal years (Fiscal Year 2016 and Fiscal Year 2017). The actual grant amount will be determined by the demand for counseling in relation to the $150,000 fiscal year grant limit. Grant applications are due August 14, 2015.
More Information