Home > Preparing for College > Succeed as an Adult Student
Succeed as an Adult Student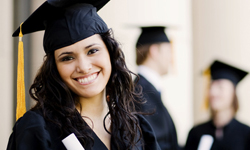 Thinking about college for the first time or want to return for more education? You're not alone. Consider this:
Both nationally and in Minnesota, 43 percent of all college students are 25 or older while 20 percent are 35 or older.

Nearly 38 percent of the students in Minnesota community and technical colleges are 25 or older.

One in every five Minnesota college students is 35 or older.

Nearly half of Americans 25 or older are taking adult education classes, either work-related or for personal interest.
But don't get confused by the terminology. Words like "college" and "higher education" simply refer to any type of education or career training you receive after graduating from high school or getting a GED. Even universities are often called colleges! Somewhere out there, there is program that is just right for you.
For more information about becoming an adult learner, look for the resources like the following in libraries, bookstores or on the Internet.
More Information
Related Links