DATA REPORTS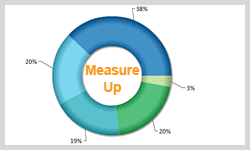 Informing Minnesota by bringing an understanding and illumination to today's higher education topics.
The Minnesota Office of Higher Education collects data and provides research about postsecondary (college) activity in Minnesota.
Measure Up will provide periodic highlights into various higher education topics in Minnesota.
4/1/2021
Minnesota Measures
3/3/2021
Minnesota State Grant Projections
2/1/2021
Dual Training Competency Grant Annual Report
11/6/2018
Undergraduates with Children, 2016-2017
3/1/2018
"Free College" in Minnesota
11/28/2017
Role of Libraries Is Still Valid and Growing
1/17/2017
High School Only Grads Left Behind
8/31/2016
Undergraduates with Children, 2014-2015
3/30/2016
Which High School Grads Go to College?
11/23/2015
Minnesota College Prep Program Inventory
9/4/2015
Are MN High School Graduates College Ready?
3/23/2015
Infographic: Measure Up
12/11/2014
Infographic: Student Debt
11/7/2014
Geographic Divergence by Degrees
10/9/2014
Advanced Placement Participation Grows
9/8/2014
Minnesota's Global Reach
8/13/2014
Developmental Education: Preparing Students for Success in College-Level Work
7/2/2014
Graduation Rates: What Percent Complete a Bachelor's Degree?
6/2/2014
Placing "The Graduate" in Undergraduate: Number of Undergraduate Awards Conferred
5/19/2014
Going to College: Where do Minnesota high school graduates attend college?
5/5/2014
Educational Attainment: How educated are Minnesota's adult population (age 25 to 64)?