Big Ed
MSU Mankato on the move
Thanks to President Davenport and so many others at Minnesota State University Mankato for their hospitality yesterday. We had a great visit and learned a lot about the tremendous education being provided to students at this great University.
One of the things that stayed with me after we left is their commitment to providing every student with a "hands on" experience in their field of study before they graduate. The school works closely with regional business partners to align the education they provide with the skills needed for success. They also boast of an outstanding placement rate!
Initial talks are underway for another visit to Mankato in the near future.
Here's MSU Mankato President Richard Davenport and Director of the Office of Higher Education Larry Pogemiller: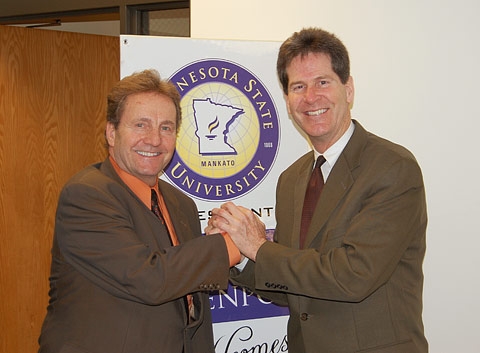 posted by Sandy Connolly • 3/15/2012 at 12:20 PM