Home > Preparing for College > October is College Knowledge Month > College Knowledge Month for Site Coordinators / Schools
College Knowledge Month for Site Coordinators / Schools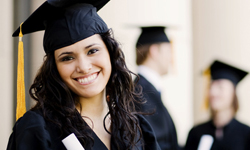 At the very minimum, schools interested in participating must devote time and space during the school day for college exploration activities - including support for seniors to complete college applications. College access programs that work within schools or districts can also participate - and continue to provide services when your program dictates. These programs include but are not limited to College Possible, TRIO programs, Get Ready, AVID, etc.
Assistance and encouragement for students and their families will be provided by high school and/or college access staff and volunteers from colleges and the community. The College Knowledge Month steering committee will provide resources, materials, support and training for registered sites to assist with their programming.
Registration for 2014 is now open!
Site Coordinator Support and Training
Toolkit Items
This is a list of downloadable/customizable tools and links from the Site Coordinator Resource Guide.
Planning Your Events
Recruiting and Organizing Volunteers
Promoting the Month
Working with Students
Additional Info
More Information