Home
>
Outreach
>
Summer Nudging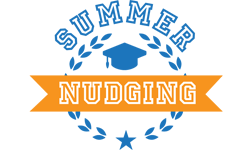 Mission
We provide the critical tools, support and guidance needed to combat Summer Melt and foster self-advocacy within college-bound students.
What is Summer Nudging?
Summer Nudging is a program designed to help college-bound students successfully enter into college the fall through weekly text message and email reminders, or "nudges." This is to help prevent Summer Melt, which is described by the statistic that "1 in 5 college bound students fail to matriculate in the fall."
What Do We Do?
We send out approximately 15 text message or email reminders about important college tasks, such as the FAFSA, class registration, orientation, etc. All texts and emails are individualized, and the students can respond. Parents and guardians are encouraged to participate. We also provide a phone number where students can call to receive peer mentor support. Finally, all Summer Nudging material is available in both Spanish and English.
Want to Sign Up?
Any student who has been accepted into at least one postsecondary institution can participate. Parents and guardians can sign up as well. We will be texting you in June 2016!
Who Are We?
Kathleen Klima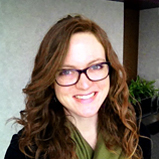 Outreach Specialist & Summer Nudging Manager
Kathleen.klima@state.mn.us
(651) 341-6881
"Education is the most powerful weapon which you have to change the world." - Nelson Mandela
Jen Fox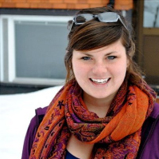 Founding Creator of Summer Nudging
Communications
Jennifer.Fox@state.mn.us
(651) 259-3971
Landmark Study
Summer Nudging would not be possible without the foundational research of Dr. Benjamin L. Castleman and Dr. Lindsay C. Page. While graduate students at Harvard University, they studied the phenomenon of Summer Melt. As a result, they found that "an automated and personalized text messaging campaign to remind students of required college tasks substantially increased college enrollment...." More information about the book that started Summer Nudging can be found here: Summer Melt: Supporting Low-Income Students Through the Transition to College.
Newsletters
:

Keep in touch!
@MNSummerNudging
https://www.facebook.com/MNOfficeofHigherEd
SummerNudging@state.mn.us
More Information