Home > High School & Campus Resources > Ordering Materials for Your Students
Ordering Materials for Your Students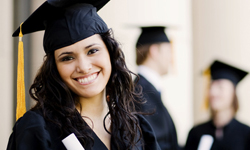 The following materials may be ordered in bulk at no cost by Minnesota schools and organizations; some restrictions may apply and items are available on a first-come, first-served basis. If you have problems logging in, please e-mail us at materials.ohe@state.mn.us.
We are unable to provide materials in bulk to schools or organizations outside of Minnesota, but single copies can be requested or downloaded.
PLEASE NOTE: U.S. Department of Education publications can be ordered online at www.fsapubs.gov.
You also can download PDFs of the items listed below.
Choosing a College: Minnesota College Guide (118 pages)
Profiles more than 75 two- and four-year degree-granting Minnesota colleges and universities and features a program grid to help students identify programs that interest them.

Financial Aid Basics (12-page brochure)
Condensed version of "Paying for College" and an excellent introduction to financial aid. It is available in English, Spanish, Hmong and Somali.

Minnesota College Savings Plan (brochure)
Explains Minnesota's own state-sponsored 529 college savings plan.

Paying for College: State & Federal Financial Aid Guide (60 pages)
Describes federal and state financial aid programs, how to qualify and apply for aid, and lists whom to contact about financial aid at most of Minnesota's postsecondary institutions.

SELF Loan: A Minnesota Student Loan Program (brochure)
Describes the SELF Loan program, a non-need-based Minnesota loan program that helps students and parents who need assistance in paying for education beyond high school.

Within My Reach (32 pages, formerly called "Future Choices")
Helps middle school students explore their interests and talents, relate those to possible career options and discover how to use high school to achieve their college dreams.
Additional Student & Parent Materials
The Office of Higher Education also provides a variety of web-only materials (mostly in PDF format) that may be of use to the families you serve.
Handouts
Checklists
Worksheets
Posters
Online Resources