Home > Paying for College
Paying for College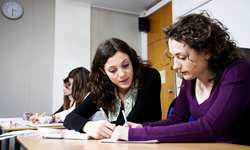 Paying for college can be difficult, but there are people and resources to help you.
Be sure to download or request a free copy of our guide to major federal and Minnesota financial aid programs.
IMPORTANT: Read this if your family's income has been reduced
Financial Aid Basics
Grants & Scholarships
Other Aid Options
Saving for College
Education Tax Benefits
Student Loans
Remember: Higher education is an investment in your future...one that increases and strengthens over time, and opens up a world of possibilities.
More Information