Home
>
Publications
Please note: It's been reported that on-demand copies cannot be ordered using Internet Explorer 10. If you are using IE10 and experience any problems ordering copies, please try with another browser.
Publications
Curriculum Workbooks & Guides
Handouts
Checklists
Worksheets
Posters
Publications
Choosing a College
Profiles two- and four-year degree-granting Minnesota colleges and universities and features a program grid to help students identify programs that interest them.

---
Free Application for Federal Student Aid (FAFSA) & MN Dream Act

---
Financial Aid Basics
Summarizes key financial aid information and serves as a good introduction to paying for college.

---
Grants & Scholarships (Free Money)

---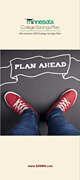 Minnesota College Savings Plan
Provides basic information about Minnesota's state-sponsored 529 college savings plan for parents of young children.

---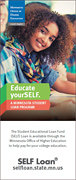 SELF Loan: Investing in Education
Describes the Student Educational Loan Fund (SELF), a non-need-based state loan program.

---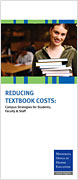 Reducing Textbook Costs
Lists a variety of strategies that college students, faculty and college staff can use to reduced the cost of college textbooks.

---
Student Loans & Consumer Protection

---
Curriculum Workbooks & Guides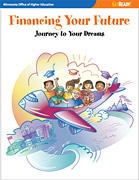 Financing Your Future
Helps sixth-grade students become financially literate and understand how to save and pay for postsecondary education.

---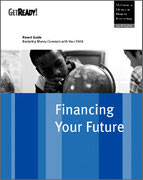 Financing Your Future Parent Guide

---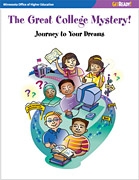 The Great College Mystery
Helps fifth grade students explore their higher education options. Also available is an educator's guide.

---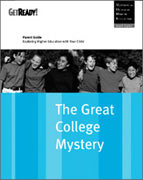 The Great College Mystery Parent Guide

---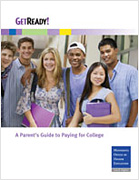 A Parent's Guide to Paying for College
Covers the basics about paying for college. Available in English and Spanish.

---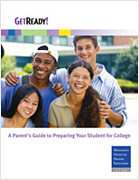 A Parent's Guide to Preparing Your Student for College
Help parents guide their student on the path to college. Available in English and Spanish.

---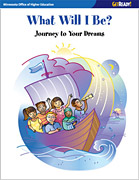 What Will I Be?
Helps fourth grade students learn about goal setting and self-esteem, and ties skills and interests to career choices.

---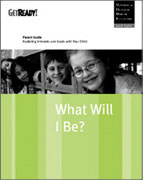 What Will I Be? Parent Guide

---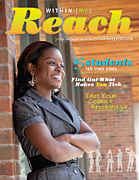 Within My Reach
Helps middle school students explore their interests and talents, relate those to possible careers options and discover how to use high school to achieve their college dreams.

---
Handouts
Child Care Assistance for Postsecondary Education Students
College Preparation & Admissions Tests
Completing the FAFSA Flow Chart
Does Saving for College Affect Financial Aid?
Earn College Credit in High School
EFC, Pell Grant & State Grant by Income and Household Size Chart
Factors That Affect Financial Aid
Federal Higher Education Tax Benefits
Financial Aid for Graduate Students
Frequently Asked Questions About Financial Aid
If your family's income has been reduced
Parents' College Planning Guide
Reduced Out-of-State Tuition Options
Student's College Planning Guide
Tips for Writing Application Essays
Useful Higher Education Web Sites List

Checklists
Choosing the Right College Checklist
Evaluate Online Education Checklist

Worksheets
Financial Aid Package Comparison Worksheet