Home > Paying for College > Financial Aid You Don't Repay > Aid for Students with Special Circumstances > Federal John R. Justice Student Loan Repayment Program
Federal John R. Justice Student Loan Repayment Program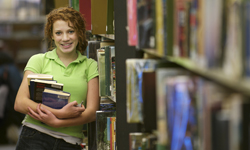 If you are going to apply for this program, you will be asked if you have read this page before you can apply.
The John R. Justice Student Loan Repayment Program is a new federal program that will be administered by the Minnesota Office of Higher Education. The purpose of the program is to encourage lawyers to enter and be retained as full-time public defenders and public criminal prosecutors. Selected public prosecutors and defenders will receive educational loan repayments if they promise to remain as a public prosecutor or defender in Minnesota for at least three years. Funding will be available for loan forgiveness for only approximately 16 public prosecutors and 16 public defenders in Minnesota.
The program will accept applications from lawyers who have already worked as a public prosecutor or public defender for at least three years. Retroactive work will not count toward the three-year work required to receive loan repayments.
ELIGIBILITY REQUIREMENTS:
Local state or federal defenders and local and state prosecutors employed full-time in Minnesota. Federal prosecutors are not eligible.

Not in default on an educational loan

Awardees may move between public defender and public prosecutor but may not move to the private sector.

Must have eligible loans (see below)

Priority will be given to lawyers with low income-to-debt ratios. Priority will be given to defense attorneys who are fluent in Spanish, Somali, Hmong or American Sign Language.

The federal law requires the recipient to work full-time as either a public criminal prosecutor or a public defender. The borrower must continue to make regular payments to their lender during the service period. The loan repayment from this program can not be a substitute for the borrower's payment to the lender.

Continually licensed to practice law in Minnesota.

Eligible public defense or public prosecutor activity may include supervision, education or training of lawyers who provide representation or prosecute criminal or juvenile delinquent cases.
SELECTION CRITERIA:
The awardees will be selected by the Office of Higher Education in consultation with the Board of Public Defense and the Minnesota County Attorneys Association based on program requirements determined by the Office of Higher Education. Awardees will be notified if they have been selected and must submit additional forms used to verify the application data and complete the federal service agreement promising to work for three years as a public defender and public prosecutor. Selected applicants must also tell the agency who their lender is so that payments can be made at the end of each service year. Award payments will be paid directly to the lender.
There will be at least one public defender and one public criminal prosecutor chosen from each of the ten judicial districts in Minnesota. There will be one public defender chosen from the Minnesota State Public Defenders Appellate Office.
ELIGIBLE LOANS:
Eligible loans are federal guaranteed loans where the student is the borrower. Federal Plus loans where the parent borrows funds for the applicant's education are not included. Consolidated loans are eligible as long as only eligible loans are in the consolidated loan. Private or state education loans are not included in this federal loan repayment program and, therefore, are not eligible for repayment under this program.
AWARD AMOUNT
Awardees will have a portion of their eligible educational loans repaid annually until the three year work commitment has been fulfilled. Federal funds should be awarded to the state each year for this program. The amount of repayment may vary from year to year depending on the federal allocation for that year. The maximum payment each year will not exceed $4,000. Awardees who accept a repayment and do not complete three years of full-time employment as a public defender or a public criminal prosecutor must repay the funds to the United States Department of Justice.
This project is supported by a grant awarded by the Bureau of Justice Assistance. The Bureau of Justice Assistance is a component of the Office of Justice Programs, which also includes the Bureau of Justice Statistics, the National Institute of Justice, the Office of Juvenile Justice and Delinquency Prevention, the SMART Office, and the Office for Victims of Crime. Points of view or opinions in this document are those of the author and do not represent the official position or policies of the United States Department of Justice.
Questions and Answers. Last update: 10/6/2010
Apply Now for the John R. Justice Student Loan Repayment Program.
More Information: