Home > High School & Campus Resources > Shared Library Resources
Shared Library Resources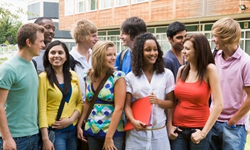 Through collaboration with systems and institutions, the Office of Higher Education assists in the development of shared library resources.
The agency oversees Minitex, a publicly supported network of academic, public, state government, and special libraries working cooperatively to improve library service for their users.

Minitex supports the Minnesota Library Information Network (MnLINK), a statewide virtual library that electronically links the catalogs of the majority of Minnesota libraries.
More Information