Home > Paying for College > What Does College Cost? > Understanding Price
Understanding Price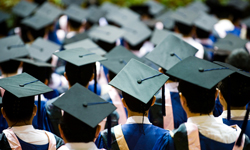 The different things you will be paying for in college.
There are five factors usually included when calculating the total price of attending a college each year:
Tuition and fees

Students pay tuition for classes and instruction provided by the college. In addition, there are fees automatically charged for services such as the health center, library or student activities.

Room and board

This refers to the basic price of living at the school during the academic year. "Room" refers to housing, whether it's in an on-campus dormitory or off-campus. "Board" refers to the price of eating, whether it's in the college cafeteria or buying food and preparing meals yourself.

Not all room and board options are available at all schools. Many two-year schools do not have on-campus housing. Some larger schools only have college housing for undergraduates or only for first- and second-year students. Some colleges do not allow students to live off campus until their third or fourth year. Contact individual schools for specific details.

Books and supplies

Unlike in high school, students in college are expected to buy their own books. In addition, they're expected to purchase their own pencils, paper, art supplies, calculators and computer supplies - whatever they need to complete their courses.

Buying used textbooks can help students save money, and may be available in the campus bookstore or from online used booksellers such as:

Personal expenses

Regardless of the type of institution the student chooses, they will have some personal expenses such as laundry, clothing, recreation, medical care, insurance and so on. Students should plan to spend at least $1,000 each academic year on these items.

Transportation expenses

All students spend some money for travel, whether they live on campus or commute to school daily. Students living on or near campus must travel there at the start of the school year and return home at the end. Most students also go home at least once during the year.

Commuter students who travel to and from the school on a daily basis must carefully figure in the cost of fuel and parking or public transportation. Both can add up quickly. The transportation costs for commuter students are also built into the financial aid calculations used by the school.