Home > Research, Data & Reports > Research Reports > State Financial Aid Program Fund Balances
State Financial Aid Program Fund Balances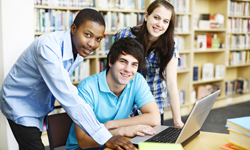 The 2003 Minnesota Legislature directed the Higher Education Services Office (now the Office of Higher Education) to evaluate and report monthly on state financial aid expenditures by type to date and unexpended balances. (Laws of Minnesota for 2003, Chapter 133, Article 1, Section 2, Subdivision 14). The last required report was released in October 2007.
Spending Reports
State Financial Aid Fund Balances Program Background and Spending History
Report on the recent history of the state financial aid programs and spending.