Home > Choosing a College > College Search > Explore Higher Education Options in Minnesota > Public Two-Year Colleges
Public Two-Year Colleges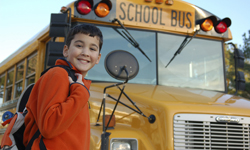 Minnesota's public two-year schools can be broken down into two general categories: technical college and community colleges. Some combined technical and community colleges offer a mix of technical college and community college courses and programs. Minnesota also has several tribal colleges which provide an education similar to that received at a community college.
Public two-year colleges accept all students with a high school diploma or GED. However, some programs are more selective and have high preparation standards and waiting lists to get in so students are strongly encouraged to prepare for college-level work by taking the recommended classes.
Technical Colleges
Technical colleges offer courses and programs that emphasize hands-on knowledge and skills that lead to specific jobs in technical and industrial occupations to business, marketing and sales careers. Instructors are often former business owners or skilled practitioners with solid experience in the occupations they teach. Local employers work closely with the colleges to ensure the teaching of skills demanded in today's job market. Technical colleges offer programs ranging in length from three months to two years.
What You Can Earn:
Certificates
Diplomas
Associate in Applied Science degree
Community Colleges
Community Colleges provide students with the first two years of a four-year college education or career-specific training in two years or less. Graduates of community colleges can transfer to other colleges or universities to complete a four-year degree. Community colleges offer general education courses, occupational programs and developmental and college preparatory courses for those who need to brush up on basic skills. Evening and weekend classes offer flexibility for working students. Most offer a chance to participate in athletics, clubs and activities in theater, music or the arts.
What You Can Earn:
Certificates
Diplomas
Associate in Arts degree
For More Information
Minnesota State Colleges
www.mnscu.edu
Tribal Colleges (those not affiliated with the state college system)
Leech Lake Tribal College: www.lltc.edu
White Earth Tribal & Community College: www.wetcc.org
Related Pages