Home > Research, Data & Reports > Financial Aid Data & Trends > Minnesota Financial Aid Programs > Tuition Reciprocity
Tuition Reciprocity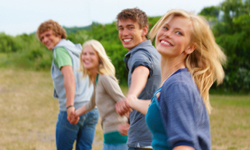 Minnesota has ongoing reciprocity agreements with Wisconsin, North Dakota, South Dakota, one institution in Iowa, and the Canadian province of Manitoba. The agreements reduce non-resident tuition prices and eliminate non-resident admissions barriers for residents of each state who attend a public institution in the other state.
This section has information on:
Headcount enrollments under the tuition reciprocity agreements with North Dakota, South Dakota, and Wisconsin
Payments by Minnesota to balance the financial obligations of each state at the end of the year, as called for in the agreements with North Dakota and Wisconsin
Student wishing to apply for tuition reciprocity should visit the Office of Higher Education's site for students and parents.
Reciprocity Training Materials
Reciprocity Students Usually Attend Institutions Close to State Borders
Selection of Institutions with Large Numbers of Reciprocity Students, Fall 2013
The 9 Minnesota institutions at the top enrolled 94 percent of all reciprocity residents. The 13 reciprocity institutions shown enrolled 94 percent of Minnesota residents.
Source: Minnesota Office of Higher Education
More Information
Related Pages