Home > Fast Facts > Facts About Tuition Reciprocity
Facts About Tuition Reciprocity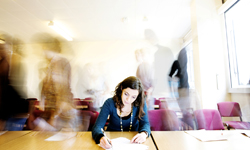 The three most popular choices for Minnesota residents are North Dakota State University, University of Wisconsin-Madison, and University of North Dakota.
More information on tuition reciprocity.
The University of Minnesota-Twin Cities, Minnesota State University, Moorhead, and Winona State University enroll the most students from other states under the tuition reciprocity agreements.