Home > High School & Campus Resources > Campus Financial Aid Administrator Resources > Postsecondary Child Care Grant Program Administration
Postsecondary Child Care Grant Program Administration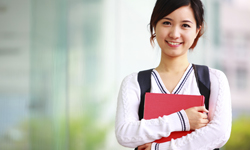 Program Description and Appropriations History
The Child Care Grant program provides financial assistance to students who have children 12 and under, are not receiving assistance under the Minnesota Family Investment Program (MFIP), and who demonstrate financial need for grants, to help pay for child care while pursuing a postsecondary education.
Program Overview
Funds are allocated to eligible postsecondary institutions based on the number of students who report children on the financial aid application. Eligible institutions include all public colleges and universities, private baccalaureate degree-granting institutions and non-profit vocational technical schools granting associate degrees.
Applicants must:
meet state residency requirements
not be recipients of MFIP
undergraduate students must be enrolled at least half-time (defined in statute for this program as six credits per term, six credits is considered full-time for graduate/professional students)
be enrolled at least half-time (defined in statute for this program as six credits per term)
not have earned a baccalaureate degree or been enrolled on a full-time basis for eight semesters, 12 quarters, or the equivalent
(New for 2016-2017*) graduate/professional students will now be eligible if they have completed a bachelor's degree, graduate/professional students will be eligible for an additional four years of postsecondary attendance after completion of a bachelor's degree
not be in default of any educational loan
be making satisfactory progress
not be receiving tuition reciprocity benefits from another state, and
be pursuing a nonsectarian program or course of study that applies to an undergraduate degree, diploma or certificate.
*Extended eligibility does not apply to 5-year undergraduate programs or post-baccalaureate certificate programs.
The award is based upon the income of the applicant and spouse, the number in the applicant's family, the number of eligible children within the family who need child care, and the applicant's level of enrollment.
The maximum award amount is $2,800 per eligible child per academic year. The amount of the award cannot exceed 40 hours of child care per week per eligible child. The institution may increase the amount shown on the maximum award chart by 10 percent for infant care in certain counties.
2015-2016 Postsecondary Child Care Grant Training
Child Care Grant Documents & Instructions
Please Note:
Related Pages