Home > Outreach > Grant Programs For Educators
Grant Programs For Educators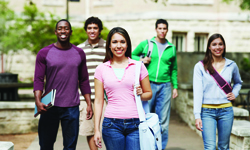 The Office of Higher Education administers several state and federal programs with statewide impacts:
Federal College Access Challenge Grant helps Minnesota schools enhance college readiness counseling and provide support and information to students and parents on college access and success.

Intervention for College Attendance Grants encourage and support efforts by postsecondary institutions and community agencies to enhance and/or expand pre-college awareness or intervention programs for low-income students.

Improving Teacher Quality State Grants support and help shape state and local activities that aim to improve teacher quality and increase the number of highly qualified teachers and principals.
More Information: